WAIT: YOUR ORDER IS NOT COMPLETE...
Accelerate Your Success & Build Amazing Landing Pages Fast That Convert Like Crazy & Dramatically Increase Revenue... and Over Save 77%!
( And Yes, It's The Same System That Built THIS Site and is the Core of Our Multi-Million Dollar Business! )
ProfitBuilder is the PERFECT Addition to Silent Siphon and This Special Invitation & "Members Only" Discount Is Only Available for A Short Time - Save 77% NOW
One-Time Fee - Includes 50 Domain License (Personal Sites Only)
Build Great Landing Pages Fast & Get More Conversions
We want you to have an true unfair advantage when it comes to your landing pages and sites...
EASY DRAG & DROP BUILDER
Our new drag & drop builder turns you In to a marketing master FAST with ZERO coding or design skills. just click, drag and GO!
130+ PROVEN TEMPLATES
Start with one of our high-converting, goegeous, mobile-optimized templates & customize them to make them your own
NEW FUNNEL BUILDER
Our new funnel builder helps you create opt-in funnels, sales, webinar, membership funnels and more and track your success
OPTIMIZED FOR CONVERSIONS
Businesses large, small and new trust ProfitBuilder to take control of their marketing and get better results and scale revenue
ALWAYS MOBILE RESPONSIVE
Your landing pages will look FANTASTIC automatically on any device, capturing leads from everywhere for your business
A/B TESTING & ANALYTICS
Optimize, test and track your conversions with our powerful split-testing engine and squeeze every ounce of power from your pages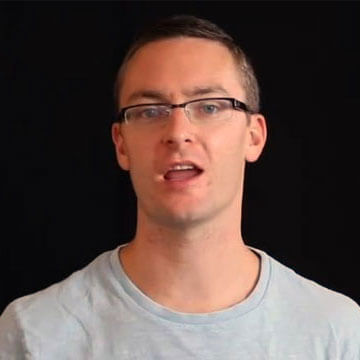 "We've used ProfitBuilder to build over 60 sales funnels. Many of those funnels have generated $100,000s in sales. One of them generated $2 Million for a client, all on this platform. We love how versatile it is, it's mobile responsiveness and how click, drag and drop easy it is to use... I highly suggest you check it out."
- Adam Holland - Funnel & Conversions Expert
Kickstart Your Campaign With Our Proven Templates
With 130+ high-converting, ready-to-use templates you can customize or create your own from scratch...
Build ANY Type of Marketing Page In a Few Clicks...
Quickly build custom landing pages for any campaign, and use overlays to increase conversions...
Secure Your Special Discount & Lock In Your Subscription...
Get instant access to current and future proven, professional, high-converting templates now and all our secret design resources. You can cancel at any time - so there's no risk at all!
Easy Drag & Drop Builder
Our FreeFlow UI makes it easier than ever to quickly build amazing custom landing pages for any campaign, and use overlays to increase conversions on all your pages all without touching a single line of code. Just drag, drop and you are ready to rock and take control of your marketing.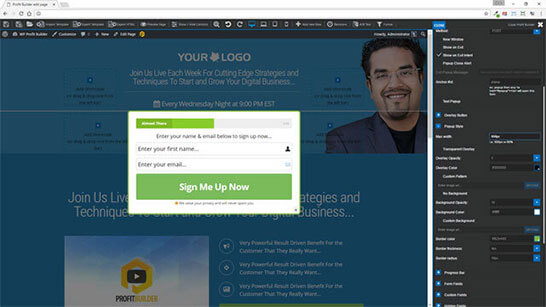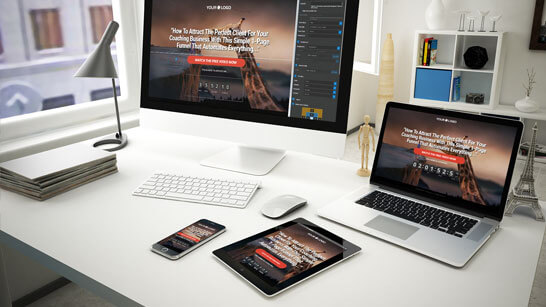 Always Mobile Responsive
With ProfitBuilder, your pages automatically look fantastic on every device and ensure that your visitors have the best experience possible. When your users have the ability to view your landing page when they want, where they want, your conversion potential skyrockets.
Works Seemlessly With Your Existing Site...
ProfitBuilder bolt's right in to your existing site without you needing to change your theme. While we have an awesome optional theme that supercharges ProfitBuilder, you can instantly deploy awesome landing pages along side your existing site without needing to change a thing.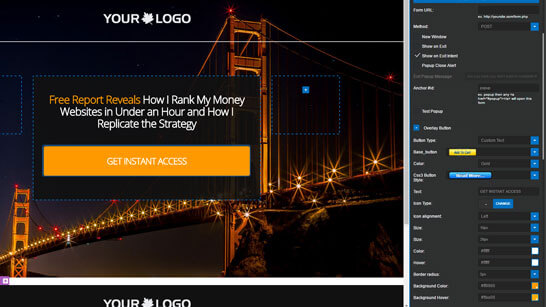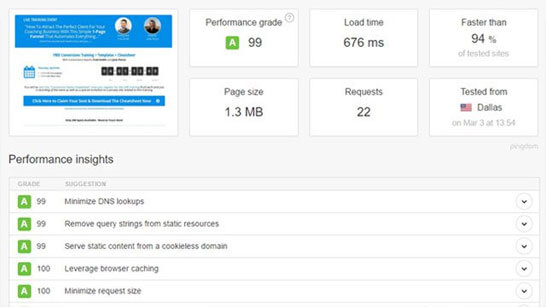 Blazingly FAST Load Times
Optimized for maximum speed, your pages will convert more leads, rank higher in the search engines and you will reduce your bounce rates. When you give your customers a better experience you shine above your competitors and generate more sales from the same amount of traffic...
Seamless & Easy Integration
We support a wide range of integrations with the most popular marketing platforms, including all major email marketing services, webinar services and many more. ProfitBuilder makes it super-simple to send your new leads straight to the tools you are already using.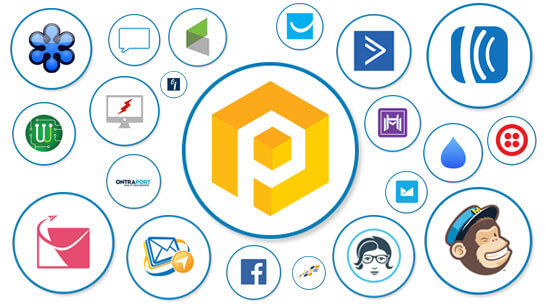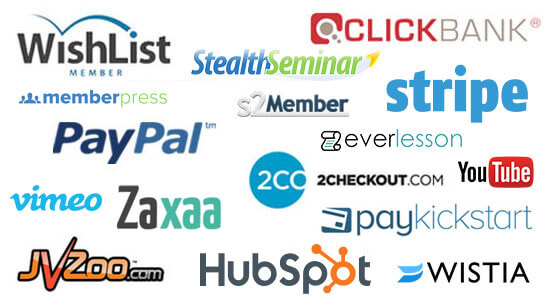 Even More Integrations...
We love integrations and if it integrates with WordPress it integrates with ProfitBuilder too. Payment Processors, Membership Systems, CRMS, ECommerce, we have you covered. We designed this with MAXIMUM flexibility for ourselves and now you have all that power too.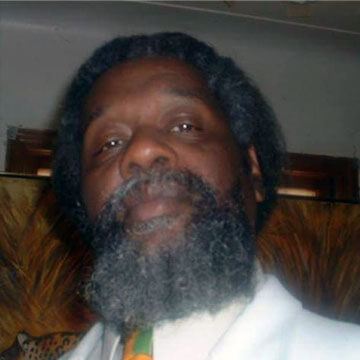 "This has been the best investment for me yet. I have created over a 80 sites with ProfitBuilder and I know there is no need to invest in any other type of builder. The software is so easy to use and there are so many features already. You and your team are the greatest. Keep up the good work!"
- Anthony Moreland - ProfitBuilder User
Of Course, We Don't Stop There... Check This Out
While other platforms stumble, overcharge and limit you and your business, we do infinitely more...
Set Up Funnels Fast
Our new funnel builder makes it easier than ever to optimize and maximize your profits. In just a few clicks you can assign your pages to a funnel and monitor in real-time your campaign success and dramatically increase revenues for every single lead.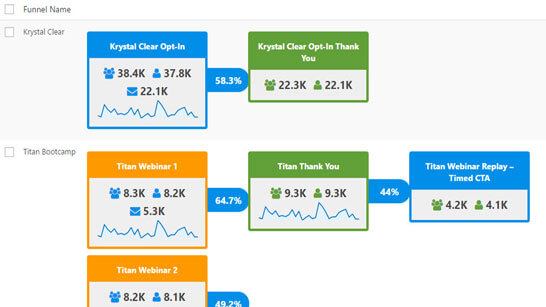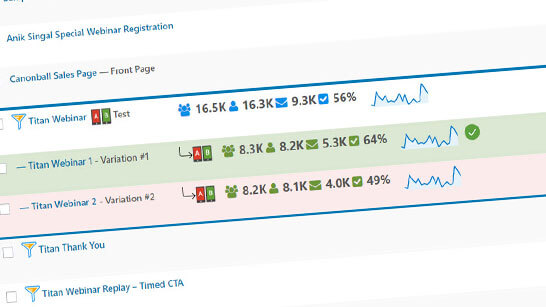 A/B Split-Test & Optimize
Our smart A/B page testing tool lets you track your visitors behavior, compare conversion rates, pick the best-performing landing page and maximize the potential of every single lead. Remember, if you're not testing, you're not marketing and potentially losing money.

Track Your Success
Get instant insight into your page, funnel and business performance with simple analytics and know exactly how your campaigns are doing at-a-glance. Track visitor behavior, increase your conversion rates and easily enhance the overall campaign performance.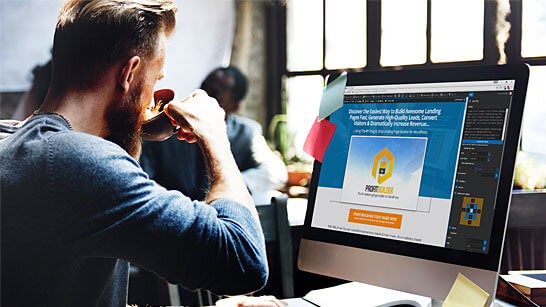 Optimized for Conversions
We built everything in ProfitBuilder with conversions in mind. We use ProfitBuilder for almost everything in our businesses and built it originally because we found every other system lacking in many critical areas. Now you can benefit from our focus on YOUR conversions.
BONUS: Get the Silent Siphon Sales Page (Worth $997)
As a Very Special Bonus, You Will Get the FULL Template Used for the Silent Siphon Homepage
This is the same BASE sales page that has generated $MILLIONS for our business and for a LIMITED TIME you can get INSTANT ACCESS to this EXCLUSIVE TEMPLATE when you add ProfitBuilder to Your Order
What Are Customers Saying About ProfitBuilder?
Industry Experts and Customers Alike Love ProfitBuilder for Their Business and You Will Too...
Adam Holland
Top Copywriter and Funnel Ninja
Has Used ProfitBuilder Since First Release in 2014 and Swears By It

Has Built Over 60 Successful Sale and Lead Funnels with ProfitBuilder

Many Sales Funnels Generating $100,000s in Profits for Clients

One Funnel Generated $2,000,000+ In Sales all Powered by ProfitBuilder

Has Charged $10,000s to Clients For Building Their Funnels with ProfitBuilder

Loves It's Simplicity, Versatility and Responsiveness for All Devices
Neil MacPherson
Internet Marketer / Product Vendor
Has Used ProfitBuilder Since First Release & Uses it For All His Pages

Uses it To Create All Sales & OTO Pages for His Launches

Creates JV Areas and Full Sites for Various Businesses

Used it To Generate $8.50 EPC on Recent Product Launch

Loves How Easy It is to Use and Create Anything You Need

Favorite Feature: Easy Template Creation So You Can Clone and Reuse Templates
Andy Black
Internet Marketer & Software Developer
Uses ProfitBuilder for Absolutely Every Sales Page

Also Uses it For Every Marketing and Lead Generation Page As Well

Loves the Level of Support and Continuous Updates for the System

Very Excited about Version 2 And The New Features That Will Boost Profits

Relies on and Trusts ProfitBuilder For All His Marketing Needs

Even Suggested a Few Ideas That Have Been Implemented in ProfitBuilder
Sean, I love the Profit Builder plugin as it has many ways to quickly and easily create pages and templates. I especially like the convert to static HTML page function. This function alone has allowed me to keep my WP site from "code bloat" and keep them running fast. I recommend the plugin often.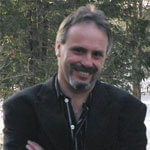 Mark Burns
ProfitBuilder Customer
I love the many features and templates that ProfitBuilder provides and with the new version 2.0, optimized code and performance enhancements, this should be a no-brainer for anyone wanting to build great landing pages and sites without having to learn how to code.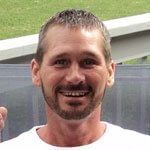 Brent Allen
ProfitBuilder Customer
I purchased Profit Builder during the launch and have used it to build 11 websites and countless landing pages. What I really like about PB is it ease of use. The UI is intuative and the wide range of templates and elements makes it really easy to have landing pages up and running in a matter of minutes.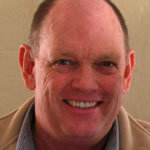 Mike Jackson
ProfitBuilder Customer
This is Your Chance to Accelerate Everything You Do with The #1 Drag & Drop Landing Page Builder for WordPress
Combine This with Silent Siphon and You Have an Unstoppable Marketing Machine...
Get A True Unfair Advantage with ProfitBuilder And Lock In Your Special "Silent Siphon" Discount Now for $297 Just $67
Finally Create Amazing Landing, Sales & Lead Pages & Save Over 77% for a Limited Time...
One-Time Fee - Includes 50 Domain License (Personal Sites Only)
ALL TRADEMARKS AND LOGOS ARE THE PROPERTY OF THEIR RESPECTIVE OWNERS.

THIS SITE AND THE PRODUCTS AND SERVICES OFFERED ON THIS SITE ARE NOT ASSOCIATED, AFFILIATED, ENDORSED, OR SPONSORED BY ANY BUSINESS LISTED ON THIS PAGE NOR HAVE THEY BEEN REVIEWED TESTED OR CERTIFIED BY ANY OTHER COMPANY LISTED ON THIS PAGE.

THE RESULTS SHOWN ARE NOT TYPICAL AND RESULTS WILL VARY BASED ON YOUR MARKET, YOUR EFFORTS, COMPETITION AND MANY OTHER FACTORS OUTSIDE OF OUR CONTROL.
NEED HELP?
Our dedicated support team is here to answer any questions you may have about this ProfitBuilder
SAFE & SOUND
Your purchase is always secure and we always keep your information private...
LET'S CONNECT
We are on all the top social networks. So, let's be friends and say hello...